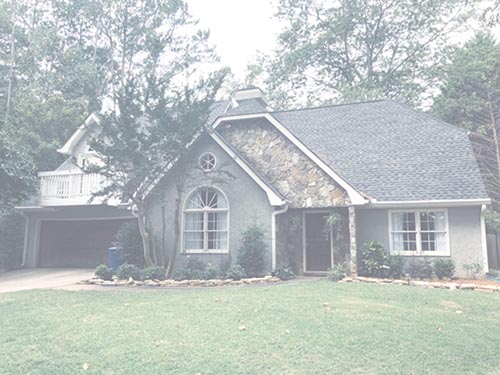 Professional inspections and testing to cover your asset.
EXCEPTIONAL CUSTOMER SERVICE, SUBJECT KNOWLEGE AND TOOLS
"With 30+ years of customer service, I've learned the importance of listening and providing concise, technical information. Our industry leaders established us to focus on what directly affects home owners: health, safety, value and efficiency. We update our tools and knowledge to best convey problems and opportunities that affect your property. In the builder-friendly state of Georgia, ensure that you are your inspector's #1 priority."
~ Scott Richardson – Owner, Inspector and Neighbor
Our services page describes the details for each investigation provided.
What Can We Help You With Today?
An Energy Audit is an inspection and analysis of consumption and usage flows for a building. Prescriptive measures are offered to reduce energy input without affecting the output. This investigation reduces energy expenses and your carbon footprint. Cost is based on location, building size and utilities/systems included (typically $100-$300), call today for scheduling and price.
Duct and Envelope Tightness Testing (DET), or blower-doors and duct-blasting, is a benefit to homeowners and required for new-construction homes. A D.E.T. test pressurizes building envelopes and HVAC systems to ensure they were constructed air-tight, or within their targeted range. The Technician can verify how leaky a home is overall and pinpoint fixable areas of…
Inspections are evaluations of the interdependent building components (exterior, interior, roof, foundation, mechanical, electrical, plumbing) for visible defects that compromise health, safety or the financial integrity of an asset. For everyone's benefit within a real-estate transaction, an inspector's investigation provides objective insight. To provide adequate property maintenance, we also offer Home-Health Check-Ups (annual consultations, partial…
Service fees are a sliding scale involving the age, size, location, and foundation of the property for inspections, based from recommendations by Internachi.
A typical 2,000ft² home should cost approximately $400. Call today for a custom quote and scheduling 404.563.3141
We care. We're also insured, educated, mentored, and certified.
We invest beyond state requirements for our role in building safety, health and efficiency. Clients deserve facts, not alarming opinions, about asset investigations and we are geared to deliver just that.
Purchasing and maintaining a property is inherently stressful, but everyone deserves to love where they live. The intrinsic value of helping others achieve this is what drives us. Your inspection means much more to us than a checklist!
I couldn't be more pleased with the radon testing done by Scott Richardson on our almost 100 year home. He came highly recommended as one of the rare inspectors that is Nationally Certified. His price was reasonable, he was professional and responsive, and along with all that, happens to be a very nice guy. I recommend without reservation.
Laurie B., Client
I had issues that sounded confusing, he listened and worked with me to gain clarity. He spent an hour searching and explaining in simple terms what he saw. After all was explained what I needed to do I got explanations to resolve my issue. I an very pleased with his honesty and professionalism, I would recommend him to anyone who needs a home inspection. He was patient and excellent. Thank you once again, you were great.
Linda B., Client
If you're looking for a home inspector in GA, look no further seriously! 5 STAR COMPANY! I don't usually leave reviews but I HAD to for this company! This was one of the MOST professional inspectors I've ever worked with. I've worked in hospitality so customer service and professionalism are very important when considering a business to spend my hard earned money with. Scott was our inspector, we loved him! He was SO knowledgeable and prompt.
Franchesca C., Client
Scott was very thorough on the rental inspection and knowledgeable about even the slightest concerns of the home. His turnaround time was one of the fastest I've experienced. He is a friendly and professional inspector, highly recommend.
Kevin Tran, Realtor
A friend of mine had used Scott to inspect his home and was very pleased, so I called Scott when I was ready to purchase a new home. I was very pleased to see how thorough and complete he did the inspection. His reports were very easy to understand with photos and explanations for any issues that he found. I would recommend Scott to anyone needing a home inspection.
Brad Teague, Client
I respect LivinLove Inspections being timely, thorough and professional with clients. For success in the real estate market we require everyone involved to use these traits, so I trust him. Thanks, Scott!
Steven Weidler, Realtor
Scott Richardson with LivinLove Inspections, Inc. did a fabulous job of inspecting a home I referred to him. He was more thorough than any inspector I have witnessed before and I would recommend him without any reservation to anyone who wants a competent, professional, and detailed home inspector!
Brenda Dozier